May 17 (Sunday)
Cheesin' Up Craft Beer at The Map Room
Presented by Cheese and Cheers.
5 Beers from Firestone-Walker and Ten Ninety Brewing
5 Cheeses from Cheese and Cheers
Enjoy the pairings while learning just how easy and great it is to pair beer and cheese (maybe I should resurrect my old beer + sausage pairings…)
$30. Tickets here.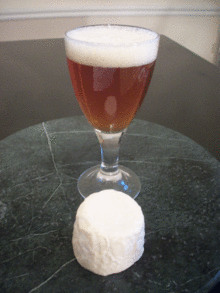 Boomtown! (Jerry's Sandwiches – Wicker Park)
First of Two Boomtown! nights with the Jerry's Sandwiches family, celebrating new Chicago breweries. At the Wicker Park location on Sunday, they're focusing on the non-northside breweries.
51st Ward Beer Company, Westmont, IL – Owner/Head Brewer Tim Hoerman – Conscious Sedation Brown Ale
Hailstorm Brewing, Tinley Park, IL – Brandon Banbury Owner/Brewer – Prairie Madness Pale
Illuminated Brew Works, Loop – Brian Buckman, Founder/Head Brewer – Orange Sunshine Citrus Saison
Marz Brewing, Bridgeport – Brewers Tim Lange and Eric Olsen, Tom Piekarz – Jungle Boogie Pale Ale with Rooibos Tea
Maplewood Brewing (formerly Mercenary), Logan Square – Adam Cieslak, Brewer/Co-Founder – Creepy Ginger Belgian Golden Strong Ale
Middlebrow – Pete Ternes, Brewer – Milk-Eyed Mender Imperial Stout
Motor Row Brewing, South Loop – Frank Lassandrello Owner/Head Brewer – Zwickelbier
Music, Friendly, Dining – A Bite Cafe x Revoluting Brewing Beer Dinner
Revolution Brewing & The Empty Bottle have teamed up to host a family-style beer dinner. 4 beers, 4 courses, and a live DJ! Food will be provided by the fine folks at Bite cafe. The event will run from 6pm – 8pm on Monday, May 18th. ALL ticket holders will receive guaranteed admittance to the Ray Ellingsen Tribute show (which is expected to reach capacity), featuring Unmanned Ship, Mayor Daley, Toupee, and The Hecks.
6pm, $40 per person, Tickets Here!
MENU
Course 1: Potted Pork Rillettes, Herbed Goat Milk Ricotta with honey comb and crackers
Beer: Hand Over Fist Lager
Course 2: Smoked Halibut Collar, cabbage and bell pepper chow chow
Beer: Cross of Gold
Course 3: Lamb Bratwurstwith seasonal vegetables (smoked, poached and pickled)
Beer: Crystal Hero
Course 4: Cookies and Chocolate Bark
Beer: Deth's Tar
Digestif (after dinner, yo!) – Fist City can
May 18th, Monday
Mr. Roger's Neighborhood Trolley
Join Greenbush Brewing, Wirtz Beverage, and my pal Clint Rogers (and some other pals of mine starting trouble in the back of the bus) for a trolley tour of Greenbush beers and some of the city's best West Town watering holes.
Tour starts at The Dawson, heads to Lone Wolf, makes a secret location stop at a soon to be opened joint (maybe just opened even…), and then ends at Sportsman's Club.
Tickets here! $49 dollars gets you a seat on the trolley plus 1 beer at each location. Trolley starts and ends at The Dawson.
The Dawson:
(your choice)
Sunspot (6% Hefeweizen)
Dunegras (6.7% IPA)
LoneWolf:
Damn Dirty Ape (10.7% Banana Bread Brown Ale)
Secret Location:
Mr. Hyde (7.8% Coffee Cream Stout)
Sportsman's Club:
Anger (7.6% Black IPA)
Boomtown! (Jerry's Sandwiches – Andersonville)
See above, but different beers and breweries.
Arcade Brewery, Avondale – Brewer TBA – Grapefruit IPA
Aquanaut Brewing, Andersonville – Eric McNeil Brewer/Founder, Nicolette Fendon Beer Rep. – The Search ESB
Empirical Brewery, Andersonville – Brewer TBA – Gamma Ray Ginger Wheat
Pollyanna Brewing, Lemont, IL – Brian Pawola Head Brewer – Eleanor Porter
Sketchbook Brewing, Evanston – Cesar Marron Brewer/Co-Owner – Back Alley Abbey – Abbey Dubbel
Farmhouse and Metropolitan Beer Dinner

4-course pairing dinner for $45 dollars.
4 beers – Big Wheel, #thankskillion red lager, Coffee Arc Welder, seriously special rarities.
To make a reservation call Farmhouse Chicago at 312-280-4960 or email Sean at Sean@farmhousechicago.com. Cheers!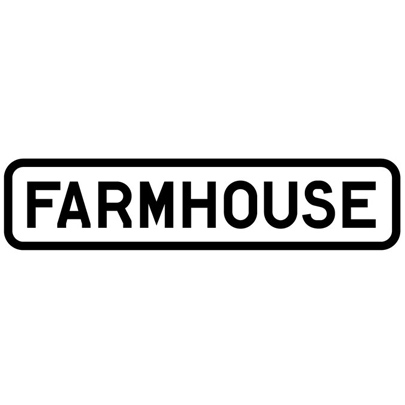 Nightwood hosts Solemn Oath Brewery and Journeyman Distillery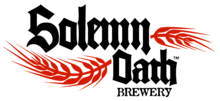 Nightwood's award winning kitchen invites you to enjoy a four course menu paired with the beers of Solemn Oath Brewery, and cocktails crafted from Journeyman spirits.
The evening will begin with cocktails and small plates by Chef Jason Hammel on the covered patio at Nightwood. Eric Davis of Nightwood will compose a special menu of beer-centered cocktails. Then we will reconvene in the private dining room for dinner, three courses paired with beers from Solemn Oath.

$75, includes, tax, tip. Tickets here.