Let's just get right to it. Chicago Craft Beer Week just keeps on rolling.
TUESDAY, May 19th
Pipeworks/BroVo Amaro-Inspired Beer "18" Collaboration
Brovo Spirits makes amaros, vermouths, and liqueurs (as if you hadn't already read that from me before). But they don't just spit out products that sell, they develop their products (which I openly admit, I represent in Chicagoland) with some of their favorite bartenders, to produce cocktail quality, unique, handcrafted products, made from real ingredients.  I don't need to sing the praises of hometown heroes Pipeworks Brewing, because if you haven't had any of their tremendously delicious and inventive beers, you live under a rock or inside a CTA bunker. The Pipeworks crew apparently got their hands on some of BroVo's amaros, and fell in love. They've had more of the amaros than anyone I know actually, aside from myself and the distillery's boss lady, Mhairi Voelsgen. Pipeworks Brewing Company and Brovo Spirits collaborated to create, "18,"  a barrel aged beer inspired by amaro #16, BroVo's collaboration authored by Lone Wolf's Stephen Patrick Cole. "18" got aged in barrels that previously held #16.
"18" will be presented as a shot and a beer with the amaro that was the original inspiration. There will also be two other Pipework's collaboration beers on draft. Brown & Stirred, Manhattan Inspired Rye Ale collaboration with Longman & Eagle and The One Horned Wonder And His Fanciful Flying Fresno, Passionfruit and Rotary Evaporated Fresno Chile Pale Ale collaboration with The Aviary (Micah Melton of the Aviary collaborates with BroVo on the Boomerang liqueur).
The Duck Inn Beer Dinner w/ Forbidden Root (Backyard Pig Roast)
Pig Roast and forage-derived menu items paired with five beers from Chicago's botanical brewery, Forbidden Root. Dishes and beers highlight both the missions of Duck Inn and Forbidden Root.
Enjoy Sublime Ginger, Forbidden Root, Shady Character, WPA Wild Pale Ale and Divine Mud Imperial Chocolate Stout.
5 courses, $60 dollars. Call The Duck Inn for reservations. 312-724-8811
WEDNESDAY, May 20th
3rd Annual Begyle Beer Dinner at Fountainhead
One of my favorite neighborhood breweries (with a new tap room!) teams up my local scotch and beer and cider watering hole (which just happens to have a chef who knows a thing or two about chef-ing).
5 courses. 5 beers paired.
Begyle Blonde Ale – 5.4% American Blonde Ale
Hophazzardly IPA- 7.1% American IPA
Tough Guy Brown – 5.6% American Brown Ale
Comb the Desert – 6% Schwarzbier brewed in Collaboration with Cleetus Friedman
Imperial Pajamas – 9.8% Imperial Coffee Stout featuring Wildfire Espresso.
$66.66, tickets here!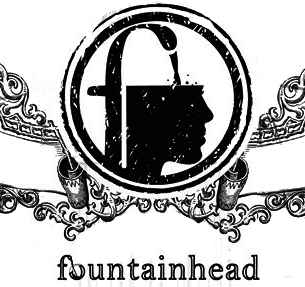 Meat Local Option at Kuma's Too
Indulge yourself with burgers and beers alongside head brewer Tony Russomano and Alexi Front from Local Option!
Playlist for the night custom by Tony and Alexi!
Mourning Wood Oak Aged Coffee Amber Ale
die Königin Oak Aged Kellerbier
Walk ov Shame Saison
Sour Beer Cookout at Publican Quality Meats
Beers From:
Perennial Artisan Ales
Penrose Brewing
Jolly Pumpkin Artisan Ales
Allagash Brewing
Off Color Brewing
Grilled Birds, sides, and more.


Cost is $65 per person, inclusive of tax and service
Please contact Ashley Miller at 312.496.0012 or ashley@publicanqualitymeats.com to reserve a spot.

THURSDAY, May 21st
Begyle Brewing Dinner at Bread & Wine
Tripel Stamp paired w/Spicy Banana Jam, Fried Plantain Lily, Pickled Serrano, Juniper
Hophazardly IPA paired w/Roasted Maitake, Blueberry, Meyer Lemon, Oregano
Tough Guy Brown Ale paired w/Smoked Cod, Tarragon Marshmallow, Roosted Fennel Butter
Oh Hey! Porter paired with Pork Sausage Steam Bun, Chicory Cured Pork
Reservations – 773/866-5266 breadandwinechicago.com
3rd Annual Women of Craft Beer Celebration at Riverview Tavern
This is the 3rd annual Women of Craft Beer Celebration at Riverview Tavern, and the last two were the inspiration behind my blog posts earlier this year celebrating the ladies I know in the industry. There will be special tappings of local beer throughout the night including exclusive all-female-brewed collaboration beers with the brewers themselves on hand.
Donations from pint sales and raffle tickets will benefit the Chicago Chapter of "Dress For Success", a charity that promotes economic independence by providing professional clothing and resources to disadvantaged women. www.dressforsuccess.org
Event curation by my pal Hail To The Ale
@hail2theale www.hail2theale.com